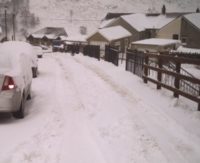 Winter is a testing time for the health and social care sectors. We are all too familiar with hearing about the added strains and pressures on the National Health Service during the winter months with hospitals and GP surgeries being inundated with patients. But what about the home care sector? Just like the health care service, winter is also a time of extra pressure and greater demand for home care services. So, let's take a moment to stop and think about the winter challenges for Care Workers who keep going, no matter what…
Winter Challenges for the Home Care Sector
Every year, our home care services are required by more and more individuals and families in our local communities who need ongoing care and support. Ranging from light daily assistance to bespoke in-home care, we deliver a service that enables individuals to receive the care and support they need in the familiar surroundings of their own home. When you're not feeling your best, there's a lot to be said for being cared for at home where you feel most comfortable and relaxed. This is something that we value and promote throughout the year, but wintertime throws many challenges our way. Our Carers travel out into the community in wintry conditions to meet the heightened demands and pressures of the winter period because our home care services can't and don't just stop when the weather deteriorates.
Our dedicated Care Workers have to keep going through heavy rain, hail, blustering winds, sub-zero temperatures, ice and heavy snow, to reach the most vulnerable members of our community who need us most. At ND Care & Support, we are enabling people to receive care and support that helps them to remain at home for longer, preventing further pressure on the health service when hospitals are at their busiest and demand is at its highest.
We believe that our Care Workers are superstars. They take their duties seriously and battle through the coldest months to deliver care and support in the community, to ensure that we never let our service users down. Travelling from home to home in urban and rural areas, they carry all their essential equipment and paperwork with them, bringing the ND Care & Support service to your door. This ensures that vulnerable members of our community can stay at home where they are safe and warm, without needing to venture out in adverse weather conditions to access the care and support they need.
Winter is not an easy time for our Care Workers, but without them battling on through the coldest season, the health care sector would undoubtedly be under even more strain at this time of year. So, thank you to all the Care Workers who show such commitment and dedication to our service users. You are all superstars! 
A Care Worker's Perspective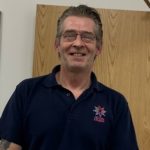 Geraint is one of our committed Care Workers from the Abertillery branch of ND Care & Support. He has experienced many winter challenges during his career and shares his advice to help you this winter:
What are the key winter challenges for Care Workers that you've experienced?
"There can be many challenges during the winter months including coping with poor road conditions, such as snow, ice and freestanding water, dealing with dangerous and slippery pathways, and trying to get to properties that are almost inaccessible due to their location."
How does winter make your job harder?
"It makes our jobs harder as we have to plan ahead and assess where we need to go and how accessible these places are. We have to put contingencies in place, such as using four-wheel-drive vehicles, having Carers double up and even go out on foot to access service users. Sometimes, we have to prioritise service users that are at most risk, such as the ones that need medication and who cannot feed themselves. We usually start our rounds earlier to allow for the extra time it will take us to travel to our service users."
Why is it so important that you continue to do your job as a Care Worker, even when the weather gets bad?
"We are looking after vulnerable people who rely on our care. This means it is essential that we give them the care they need, no matter how difficult that may be or how bad the weather conditions are. We must get to our service users no matter what!"
What advice would you give to help other Care Workers get through the winter?
"Always plan ahead if poor weather is forecast"
"Pair up with another Care Worker if necessary and keep in regular contact, so that people know you are safe"
"Keep warm clothing and blankets in your car in case you get stuck"
"Never try and drive somewhere where you might get stuck. If necessary, park on a main road and walk the rest of the way."
Advice to Combat Winter Challenges for Care Workers
To help our Care Workers continue their mission to deliver care and support this winter, we've put together the Care Worker's Winter Survival Guide with tips to get you through the season:
Review and update all care plans to ensure that you have adequate time to deliver care and support alongside any extra winter challenges that come your way
Use our PASSsystem app to log in and out of your calls so that we can check that you're safe when working out in the community during the winter weather
Make emergency plans and contingency plans to ensure that care calls are covered if you or a colleague becomes ill this winter
Update your contact details so that you can be contacted easily. Also, make sure you write down other emergency contact numbers in case you need them
Service and check your vehicle to ensure that it is safe and roadworthy for winter driving
Pack emergency supplies in your car in case the weather turns bad. Include some water, food, a blanket, de-icer, wellies, a portable phone charger and a snow shovel to help you out of tricky situations
Get breakdown cover and ensure you have suitable roadside assistance in place. Keep the emergency phone number in your car in case you need it
Give yourself extra time between calls to de-ice your car and drive slowly and safely to your next destination
Wear extra layers to keep you warm between calls. Thermals, hats, gloves and scarves will help to keep you toasty and a flask of hot tea or coffee is a bonus too
Choose sturdy shoes with good grip to prevent slipping in icy conditions
Carry hand sanitiser gel and wash your hands at every call to prevent the spread of winter colds and flu
Don't forget to book your flu jab to protect yourself and your service users from the winter flu this year!