Brave the Shave!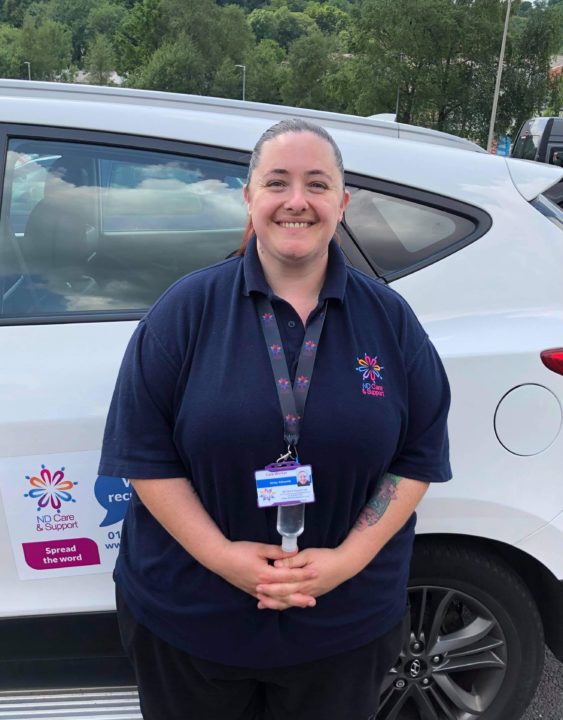 Kirsty Braves the Shave!
It's no secret that we are proud of our staff here at ND Care & Support. We sing their praises daily and we are built upon their determination, passion and dedication. Our values are represented clearly by our staff every day. That is how we stand as a respected and valued care provider. It would be easy for us to hire just anyone to fill a role, but we don't work that way. We pick with purpose and that is how we can stand here as the proud employer of Kirsty.
Kirsty belongs to our Abertillery Office and is one of our incredible Palliative Carers. In September 2021, Kirsty will be braving the shave in aid of Macmillan Cancer and The British Lung Foundation (COPD). But hold your applause, because not only is she selflessly shaving her beautiful locks, but Kirsty will also be donating her hair to The Princess Trust.
Established in 2006 by bereaved parents Wendy and Simon Tarplee. The charity provide free real hair wigs to young warriors who lost their hair through cancer treatment or other conditions. The charity has now began funding pioneering academics and institutions. They lead the way in researching new and better treatments for all paediatric cancers. Kirsty when asked why she was donating her hair, said: 'Putting a smile on their faces is all the motivation I need to shave all of mine off.' Incredible right?
Following the loss of her mother and experiencing all that she does day to day in her role; Kirsty decided that she would be a voice for awareness. A hand to hold for those who desperately need it. We could not be prouder, and we are here to support her every step of the way. We would love it if you did too!
Read more about Kirsty's story here: Virgin Money Giving | Shaving my hair for 2 amazing charities
And remember – every donation, like and share counts!
uk.virginmoneygiving.com
‹ Previous article
Next article ›