ND Care & Support celebrates 10 years in Abertillery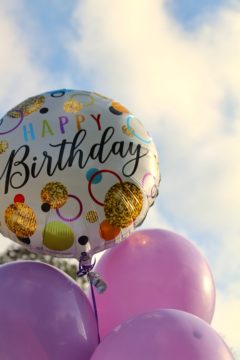 Care service started with one laptop and now supports hundreds of families across South East Wales
ND Care & Support's Abertillery branch is celebrating 10 years of supporting residents and their families in the area.
The care provider's Blaenau Gwent-based team started with a single manager and laptop back in 2010, and now has more than 130 care workers delivering domiciliary care services to households across South East Wales.
ND Care & Support, with branches in Abertillery, Merthyr Tydfil, Cardiff and Cross Hands, works with local authorities, health boards and families privately to provide bespoke care packages to children, adults and older people with differing care needs.
Its Abertillery branch has moved office four times in the decade since it was launched, relocating to the Innovation Centre in Ebbw Vale, moving on to a bigger building in Brynmawr, before its current home in Somerset Street, Abertillery.
Odette Flower, Regional Manager, said: "We've come a very long way in the space of a decade. We started providing just a few hours care in partnership with the local health board and now work with health boards, councils and families to deliver bespoke care packages to people in Newport, Blaenavon, Torfaen, Abergavenny, Monmouthshire, Abertillery, Blaina, Ebbw Vale, Cwm and Blaenau Gwent.  We're also now providing our services in Crickhowell and other areas in Powys following a recent contract win with Powys County Council."
"It's hard to believe it all started with just me and a laptop in a tiny room and we are blessed to have met some loyal, long-standing care staff who have provided crucial support to so many local people and their families along the way. Bev Dunham, Caroline Wilmot and Sharon Wright all started in 2011 and are still working with us today."
"We also have members of staff behind the scenes who have worked with us for years too. Deb Plant started as a carer in 2011 and is now a coordinator, our quality assurance manager Melissa Brake began as an apprentice administrator in 2012, and of course Zenzy Flower started with us as a carer in 2011, and is now the Registered Manager for our Abertillery branch." Odette added
"ND Care & Support really is a fantastic company to work for, and we wouldn't want to be anywhere else." Odette Flower
Zenzy Flower, Registered Manager, said "It's wonderful to celebrate 10 years at the branch knowing we've made such a difference to the communities we work in. The last year has certainly added extreme pressure to provide professional care in safe environments, and I couldn't be prouder of our Abertillery team of Care Workers and Support staff, and of course our Service Users who have coped extremely well in such difficult times, over the last 12 months."
A registered member of Care Inspectorate Wales (CIW), ND Care & Support supports more than 450 individuals and their families, with over 350 care workers working across Blaenau Gwent, Caerphilly, Cardiff, Carmarthenshire, Merthyr Tydfil, Monmouthshire, Newport, Powys, Rhondda Cynon Taf, Torfaen, and Vale of Glamorgan.
The South East Wales team is a diverse workforce and includes young care workers who are working while studying social care to those with years of combined experience in the care sector.
As an organisation it delivers high-quality bespoke services including domestic, personal, specialist and community care to some of the most vulnerable members of the community requiring care for, but not limited to, end of life, brain injuries and other physical disabilities.
‹ Previous article
Next article ›